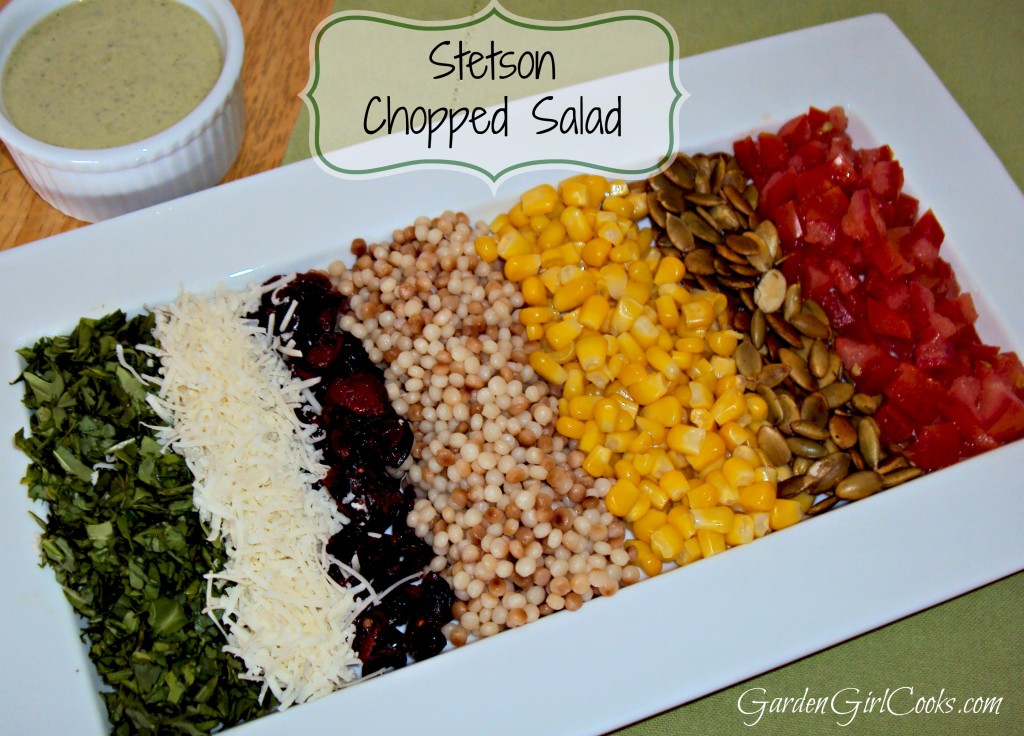 I was reminded of a chopped salad I had at Citizen Public House in Scottsdale when I was at a party and was served a similar salad.  The following day I found the recipe online.  I had to make it.  You should too.  It's easy and so delicous.  The salad actually has it's own facebook page, you can visit here.   Next time I make it I'm going to try a differnt combination of ingredients.  I'm thinking pear, blue cheese, candied pecans or bacon, blue cheese, avocado.  The comibnations are endless.
I don't like salmon and I couldn't find dried currants or dried corn, so I nixed the salmon and used dried cranberries and  frozen corn.  You could also add chicken to make it a more substantial salad.  I also like to throw in a hand full of chopped romaine lettuce to make it more like a salad.
You can view the original recipe here.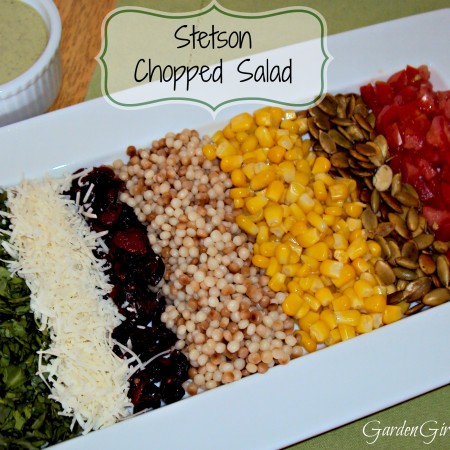 Stetson Chopped Salad
Ingredients
Salad Ingredients
1/2

cup

Israeli

pearl couscous, cooked

1/2

cup

tomatoes

diced

1/2

cup

frozen corn

thawed out

1/2

cup

arugula

chopped

1/2

oz

asiago cheese

grated

1/2

cup

toasted pepitas

1/2

cup

dried cranberries
Dressing Ingredients
1/2

cup

basil pesto

1/2

cup

mayonnaise

1/2

cup

olive oil

1

shallot

roughly chopped

1

cup

buttermilk

juice of 1/2 lemon

1/2

teaspoon

black pepper

Salt to taste
Instructions
Blend all dressing ingredients in blender. Refrigerate dressing overnight. Dressing will thicken.

Line all salad ingredients up in rows.

When ready to serve, mix with dressing. Do not use all the dressing. The extra dressing will stay good for up to a week.